Mini compound Diar Elnarges consists of 2 separated projects and every project consists of ground floor,3 floors and only 2 units in every floor,plus its additional services like swimming pool,gym,BBQ area,parties hall and kids area,and a complete security system containing security service.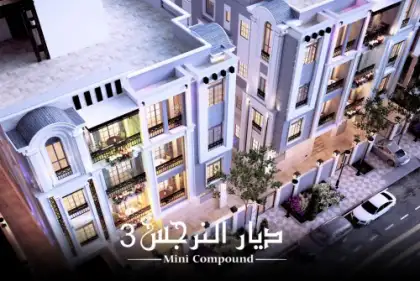 Last updated : 2021-03-28
Project Status :
Current Project
Facilities

Isolation

Entrance

Elevator

Garage

Aluminum isolation

Central Satellite

Conditioner Bracket

Connection Feed & Drain
Storage Room

Marble Ladders

Visual Intercom
CCTV System

Electronic gate

Pool

Gym

Festival Hall

Kids Area

Barbeque Area
Show More
05 August 2021
Register your unit in the real estate registry
---
The seventh advice for your convenience when you contract your apartment is to ensure that the company previous projects are registered in the land registry, and that the project is registered and licensed and that you will not have any problem transferring ownership of the unit. In Diar Real Estate Investments, all our projects are registered in the land registry, ensuring that you have many advantages such as ensuring the company ownership of the land and the project, ensuring the transfer of ownership of the unit and the existence of licenses with no irregularities.