The project consists of a garage, round floor and 3 floors, it has luxurious entrances made from marble and granite. For more security it has a complete security system containing security services, security camera and electronic garage.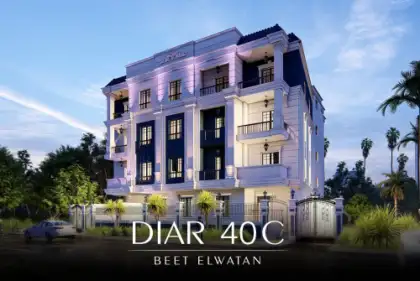 Last updated : 2021-07-15
Project Status :
Current Project
Facilities

Insulation

Entrance
Elevator

Garage

Aluminum isolation

Central Satellite

Conditioner Bracket

Connection Feed & Drain

Storage Room

Electronic gate

Visual Intercom

CCTV System
Show More
18 February 2021
Is your apartment conforming to the license without violations?
---
Owning your unit in Diar Real Estate Investments guarantees you complete security in receiving a unit that matches the licenses and is completely free from any building violations because we are in Diar and from the first day we work without any violations and thus guarantee your full right to transfer the ownership of the unit and register it in the real estate month in the Fifth Settlement in New Cairo.
#diar_developments