The project consists of a garage, round floor and 3 floors, it has luxurious entrances made from marble and granite. For more security it has a complete security system containing security services, security camera and electronic garage.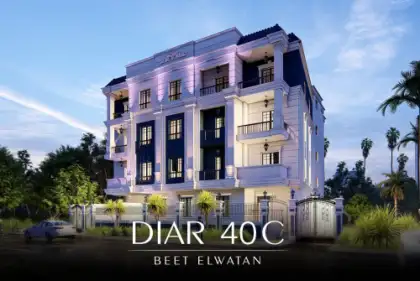 Last updated : 2021-07-15
Project Status :
Current Project
Facilities

Insulation

Entrance
Elevator

Garage

Aluminum isolation

Central Satellite

Conditioner Bracket

Connection Feed & Drain

Storage Room

Electronic gate

Visual Intercom

CCTV System
Show More
Don't Worry About Heat and Rain
05 April 2020
Our Distinguished_Reality don't worry about heat, rain or humidity all Diar's projects have water and thermal insulation,the surfaces are insulated against water using the highest quality materials,4 mm thickness slides are assembled by thermal welding and tested by immersing the water for 24 hours,thermal insulation is made using high density pressed foam boards.