Mini compound consists of 2 separated projects,every building consists of 3 floors with 2 units in every floor.It's characterized by its extra services as swimming pool,gym,party hall,BBQ area and kids area.And a complete security system containing security services,security camera and electronic garage.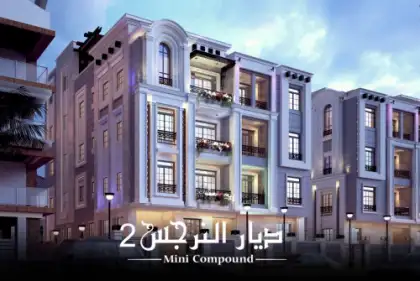 Last updated : 2021-03-28
Project Status :
Current Project
Facilities

Isolation

Entrance

Elevator

Garage

Aluminum isolation

Central Satellite

Conditioner Bracket

Connection Feed & Drain
Storage Room

Marble Ladders

Visual Intercom
CCTV System

Electronic gate

Pool

Gym

Festival Hall

Kids Area

Barbeque Area
Show More
The most luxurious entrances
05 April 2020
Our distinguishing reality with the most luxurious entrances and with highest specification finishings and buildings as we are distinguished by using the finest types of granite and marble for a magnificent sight and reality matching. And adding wood, oil paintings and Gibson boards to the entrances to have an artistic touch. Light distribution in a very professional way which adds beauty to entrances.Matching between entrances and interfaces.