The project consists of a garage, round floor and 3 floors, it has luxurious entrances made from marble and granite. For more security it has a complete security system containing security services, security camera and electronic garage.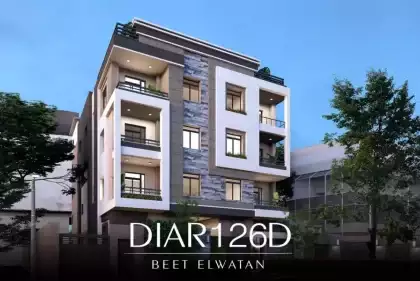 Last updated : 2022-12-01
Project Status :
Current Project
Facilities

Insulation

Entrance
Elevator

Garage

Aluminum isolation

Central Satellite

Conditioner Bracket

Connection Feed & Drain

Storage Room

Electronic gate

Visual Intercom

CCTV System
Show More
31 May 2020
Why New Cairo is considered as the most important new area
---
New Cairo is the largest city in Cairo with an area of 70000 acres , work began in 2000 and it consists of several districts and regions , the most famous districts are the First settlement , the Third settlement and Rehab , and others characterized by calmness elegancy and good planning.
New Cairo is one of the most wanted area in the real estate markets due to:

Existing of different living standards:
Life in New Cairo city has varities between levels intermediate and high class levels , meters prices are according to the level of the region.

Availability of services and public facilities:
There are many services and facilities important for living such as:

Educational services:There are many schools such as American International School-British School-Canadian International School , Universities such as:American University-German University-Police Academy-New Cairo Academy.

Health Services:There are many hospitals and medical centers such as:Air Force Specialized Hospital-Tabarak International Hospital-Oral and Dental Hospital.
Entertaining Services:There are many sports clubs , public parks , parks , cafes and restaurant at all levels.
Transport and Transportation:There are many transportation lines that link the city with other regions.

The Calm and Plenty of Gardens:
New Cairo is characterized by calmness , low population density and good urban planing , this resulted the spread of green spaces and wide streets.

Attractive area for commercial and investments:
New Cairo is characterized by the interaction of its commercial , industrial and investments so it is popular with large and small investors.Real estate investments is one of trade activities as it is an added value such as residential , commercial and tourist units and the government recent decisions related to the lunch of exchange rate and floating of the pound greatly affected it as the real estate field has become one of the most important areas that citizens seek to invest to preserve the purchasing value of the Egyptian pound.

Beit El Wattan and New Andalus have an increase in prices where they have a large increase in the entry of facilities and many services and it is opportunity for citizens to make profits as the prices are increasing.