The project consists of a garage, ground floor and 3 floors, it has luxurious entrances made from marble and granite. For more security it has a complete security system containing security services, security camera and electronic garage.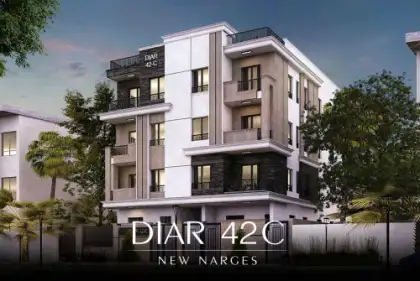 Last updated : 2021-10-21
Project Status :
Current Project
Facilities

Insulation

Entrance
Elevator

Garage

Aluminum isolation

Central Satellite

Conditioner Bracket

Connection Feed & Drain

Storage Room

Electronic gate

Visual Intercom

CCTV System
Show More
28 March 2020
Narges District in 5th Settlement
---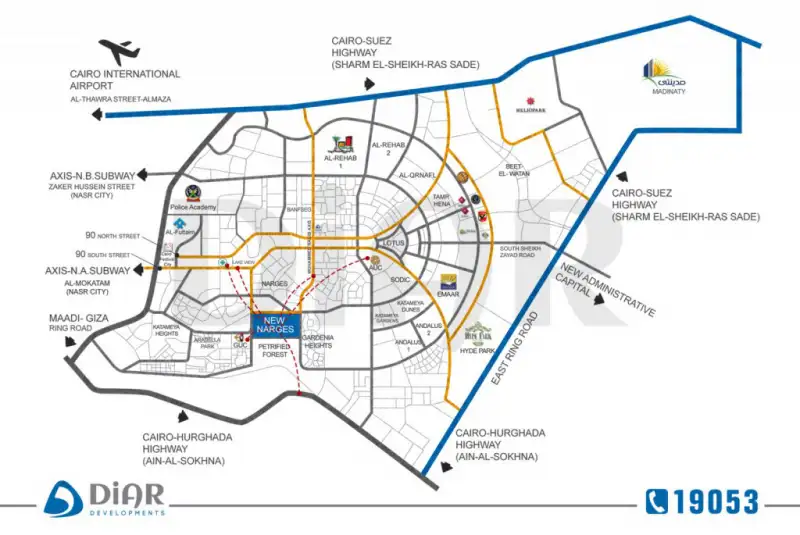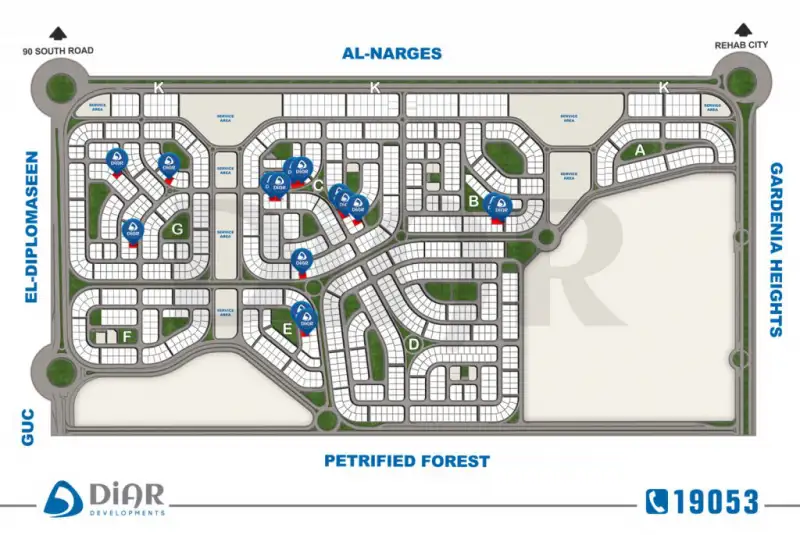 And here are some of the most important details about the
New Narges district
:
General Location:
North:Gamal Abd El Nasser axis which is branched directly from the ring road.
East:Mohamed Nguib axis which is extendedfrom the North Suez road to South El Sokna road.
West:Talat Harb axis which is branched directly from South 90th road.
Districts around
New Narges
:
New Narges district
is surrounded by a lot of build up districts and a lot of services area:
North:El Narges buildings and villas districts.
East:Gardenia Hights district and extend of South Investments.
West:The Diplomats districts and Arabella.
Services area around it:
3 minutes to El Gawi Hospital.
It's located infront of German University,Fatma El Sharbatly mosque and El Mostaf mosque.
5 minutes to the Down Town Mall and Cairo Festival City Mall.
3 minutes to El Hamd mosque and services area.
2 minutes to Mountain View square and Dusit Hotel.
The church of blessed Virgin Mary and St. Bishoy.
Construction Conditions:
District Presidency Conditions:
Building ratio not more than 50% from the area of the ground floor.
The building consists of basement.ground floor and 3 floors.
2 units in the floor for buildings with ground floor less than 950 m and for lands more than 950 m it's accepted to build 3 units in every floor.
Be committed by construction law no. 119 for year 2008.
Diar Company
is one of the leading comnpanies in developing El Narges district since 2008 that's why we ensure to make various spaces in our projects which is between 145 m :300 m and adding services to our mini compounds projects as swimming pool,gym,kids area and party halls.