Mini compound consists of 2 separated projects,every project consists of 3 floors with 2 units in every floor.It's characterized by its extra services as swimming pool,gym,party hall,BBQ area and kids area.And a complete security system containing security service,security camera and electronic garage.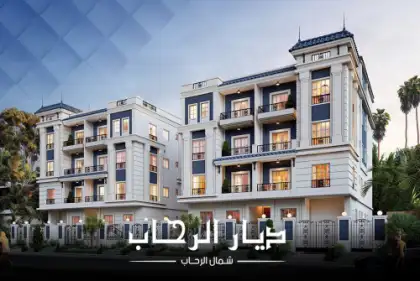 Last updated : 2022-08-24
Project Status :
Current Project
Facilities

Isolation

Entrance

Elevator

Garage

Aluminum isolation

Central Satellite

Conditioner Bracket

Connection Feed & Drain
Storage Room

Marble Ladders

Visual Intercom
CCTV System

Electronic gate

Pool

Gym

Festival Hall

Kids Area

Barbeque Area
Show More
04 April 2020
Distinguishes of Lotus District
---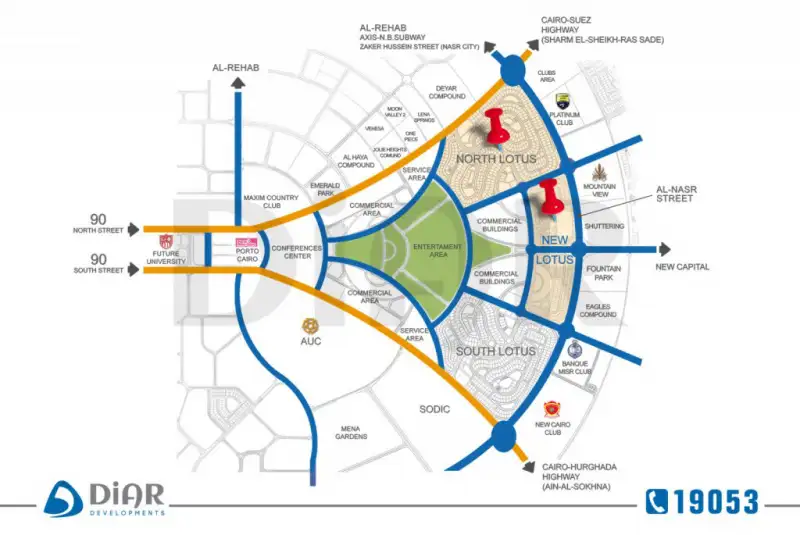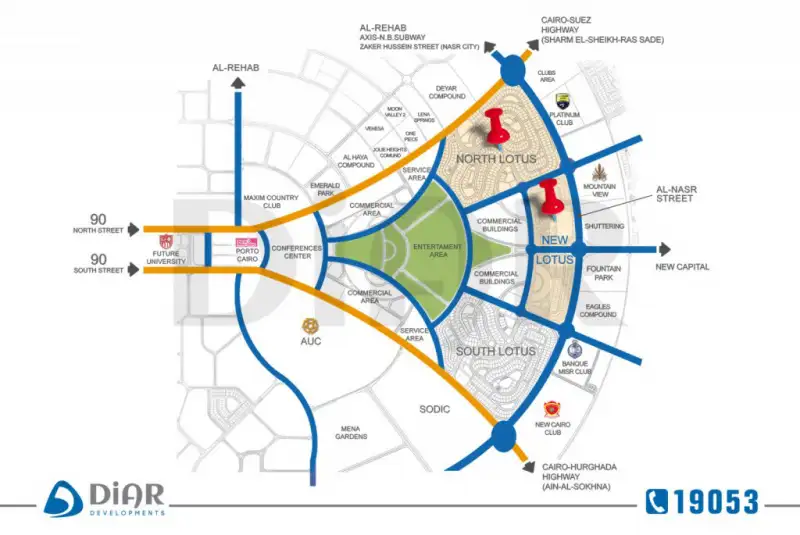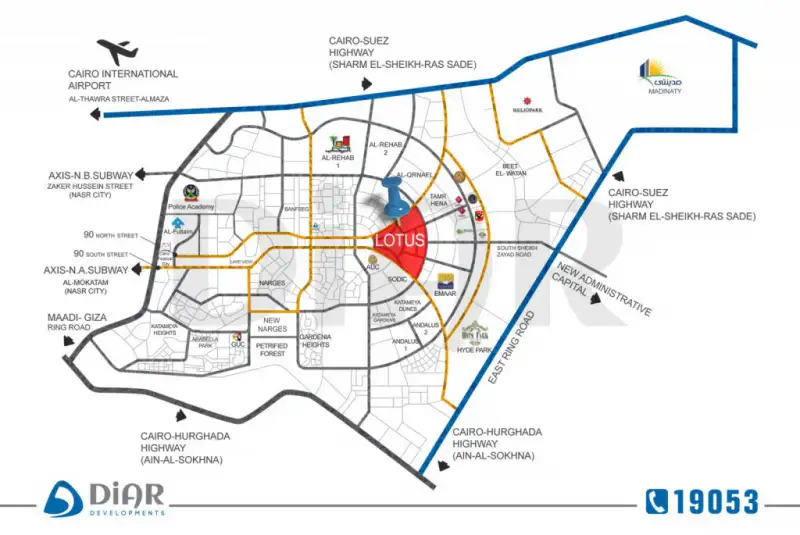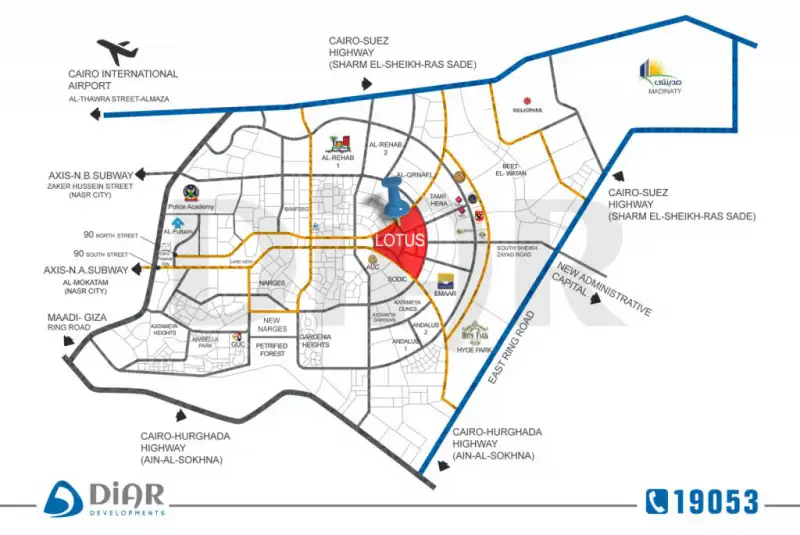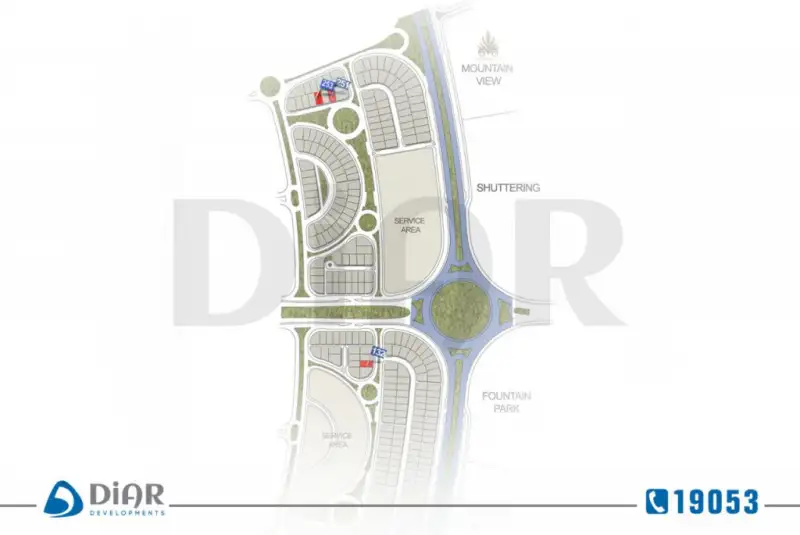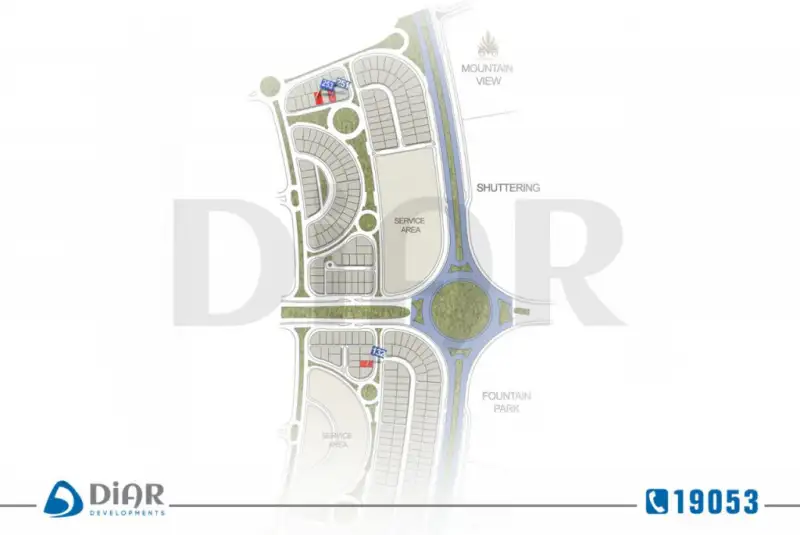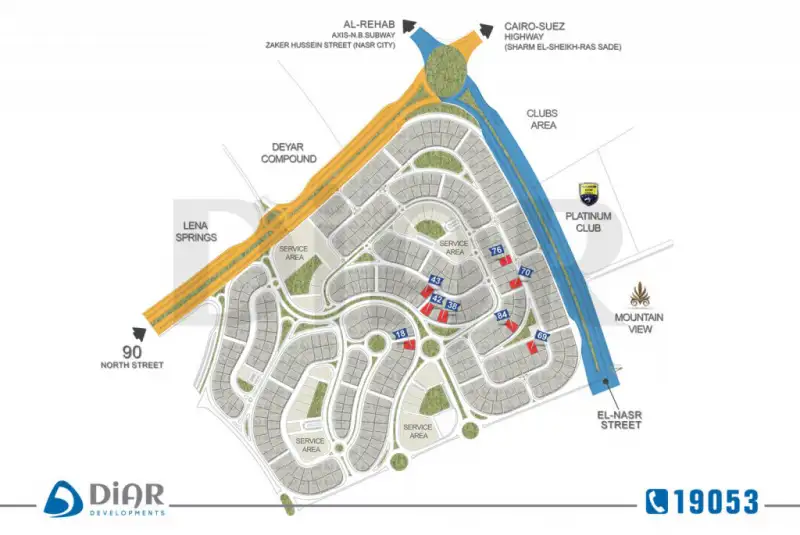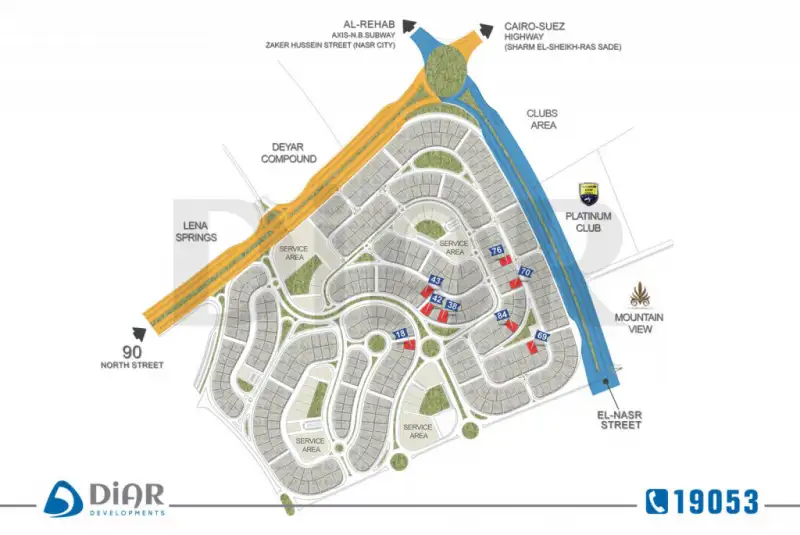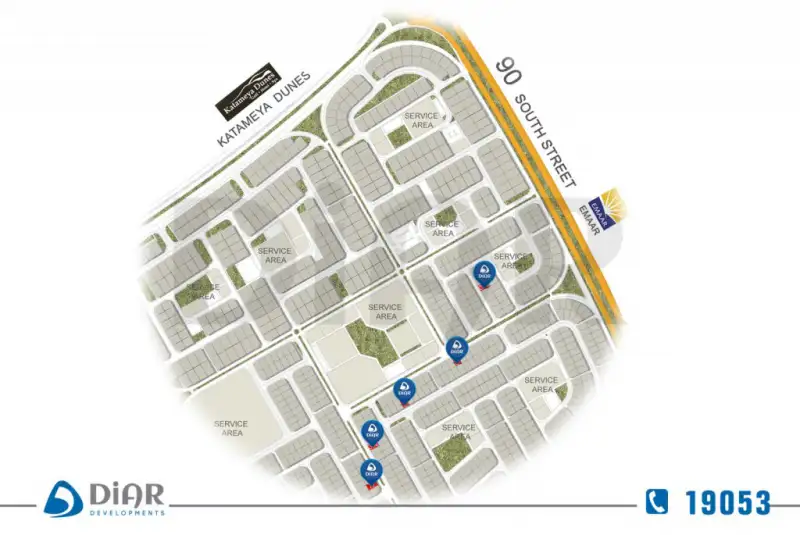 The
Lotus District
is located in the middle of 5th settlement and it's characterized by its location where it is in the most special and elegant luxury housing.Its named Lotus because it is shaped like the Lotus flower,it is divided into 3 parts (Services,Entertaining,Housing)
The Housing part in Lotus:
Housing part in Lotus consists of 3 districts:
North Lotus district:Consists of 5 regions (1-2-3-4-5)
South Lotus district:Consists of 5 regions (6-7-8-9-10)
New Lotus district:It has a special location between the North and South Lotus and it consists of ground floor and 3 floors.
General location:
The most important features for
The Lotus district
that it is located between the most important axises in New Cairo:
North:North 90th street.
East:El Nassr axis which is known as Clubs road.
South:South 90th street.
Districts around
Lotus district
:
Lotus district
is characterized by its location where it is surrounded by luxurious housings:
North:A group of elegant compounds like Hayat Residence,Jolie Hights and Maxim.
East:A group of elegant and social clubs like Platinum Club,Royal Club,Egypt Bank Club and Wadi Degla Club.
South:American university and Sodick Compound.
Constructions Conditions:
District presidency conditions:
Building ratio not more than 50% from the area of the ground floor
3 units in the floor for buildings with ground floor less than 950 m and for lands more than 950 m it's acceptable to build 4 units in the every floor.
Be committed by construction law no.119 for year 2008.
Diar Company
is one of the leading companies in developing The Lotus district as it sold more than 200 apartments and finished facilities works and now working in many sites in New Lotus to be finished in 2021.To know more about
apartments for sale in 5th settlement in Lotus district.