Diar 60F
The project consists of a garage, round floor and 3 floors, it has luxurious entrances made from marble and granite. For more security it has a complete security system containing security services, security camera and electronic garage.
Last updated : 2022-07-27
Project Status :
Current Project
Location
The project is characterized by its proximity to vital places and roads such as Suez Road and the Administrative Capital, clubs, commercial and entertainment venues. It overlooks a main road with a width of 32 meters.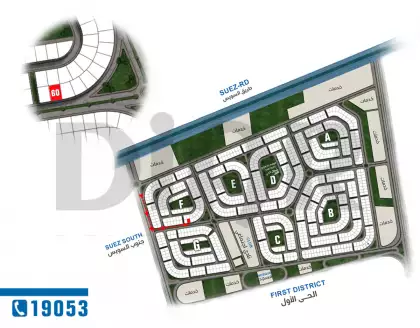 Facilities

Insulation

Entrance
Elevator

Garage

Aluminum isolation

Central Satellite

Conditioner Bracket

Connection Feed & Drain

Storage Room

Electronic gate

Visual Intercom

CCTV System
Design
The inner design for units is characterized by using its all spaces which min. no. of rooms in every unit is 3 rooms considering the architectural consistency between the frontage, entrance and front fence.