Diar 49E
The project consists of a garage, ground floor and 3 floors, it has luxurious entrances made from marble and granite. For more security it has a complete security system containing security services, security camera and electronic garage.
Last updated : 2022-12-01
Project Status :
Current Project
Location
The project is characterized by its view of a wide garden and its proximity to the road connecting to the Talaat Harb axis.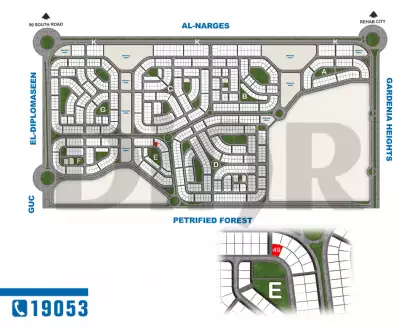 Facilities

Insulation

Entrance
Elevator

Garage

Aluminum isolation

Central Satellite

Conditioner Bracket

Connection Feed & Drain

Storage Room

Electronic gate

Visual Intercom

CCTV System
Design
The interior design is characterized by utilizing the spaces so that the minimum no. of rooms is 3 rooms considering the architectural symmetry between the interface , the entrance and the front wall.