Diar 47C
The project consists of a garage,ground floor and 3 floors,it has luxurious entrances made from marble and granite.for more security it has a complete security system containing security services,security camera and electronic garage.
Last updated : 2022-04-17
Project Status :
Current Project
Location
47C is characterized by its unique location where it's located directly on Youssef El-Sebaey axis and it's directly connected with the Eastern market area.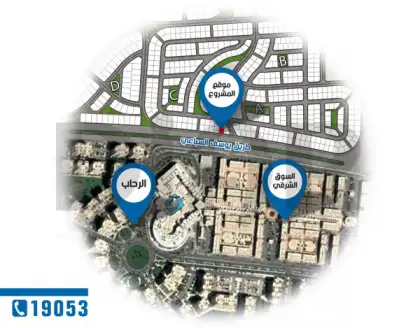 Facilities

Insulation

Entrance
Elevator

Garage

Aluminum isolation

Central Satellite

Conditioner Bracket

Connection Feed & Drain

Storage Room

Electronic gate

Visual Intercom

CCTV System
Design
The interior design is characterized by utilizing the spaces so that the minimum no. of rooms is 3 rooms in addition to living room.