Mini compound consists of 2 separated projects,every project consists of 3 floors with 2 units in every floor.It's characterized by its extra services as swimming pool,gym,party hall,BBQ area and kids area.And a complete security system containing security service,security camera and electronic garage.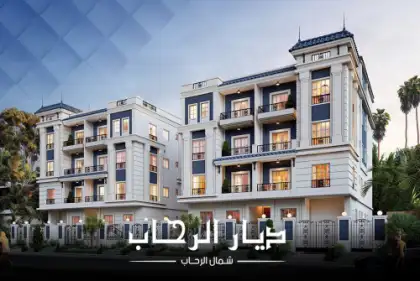 Last updated : 2022-08-24
Project Status :
Current Project
Facilities

Isolation

Entrance

Elevator

Garage

Aluminum isolation

Central Satellite

Conditioner Bracket

Connection Feed & Drain
Storage Room

Marble Ladders

Visual Intercom
CCTV System

Electronic gate

Pool

Gym

Festival Hall

Kids Area

Barbeque Area
Show More
29 July 2021
Receive the highest finishing specification
---
The sixth advice for your convenience while buying your apartment is to ensure the level of finishing and delivery specification of the company that owns the project from the construction stage to the internal and external finishing because the quality of the materials used for construction and finishing varies completely over time. At Diar Real Estate Investments, we take care of every detail during implementation to reach the highest delivery specification in the fifth residential complex using the highest finishing and construction materials of stones and marbles along with paints resistant to weather and humidity factors and following the latest technology to ensure the highest quality.