The project consists of a garage, ground floor and 3 floors, it has luxurious entrances made from marble and granite. For more security it has a complete security system containing security services, security camera and electronic garage.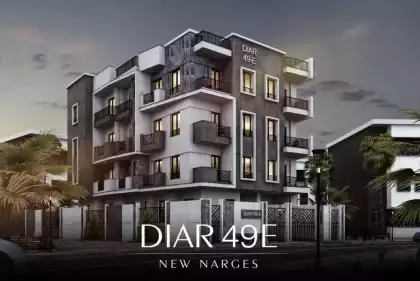 Last updated : 2022-12-01
Project Status :
Current Project
Facilities

Insulation

Entrance
Elevator

Garage

Aluminum isolation

Central Satellite

Conditioner Bracket

Connection Feed & Drain

Storage Room

Electronic gate

Visual Intercom

CCTV System
Show More
18 March 2021
More than 40 years of experience in real estate development
---
Expertise is an important element to reassure you when choosing your home or investment only in Diar we have a 40 year experience in the field of real state development, building trust with our customers through our various residential and touristic projects.