The project consists of ground floor,3floors and only 2 units in every floor. The project is distinguished by its modern frontage using weather changes resistant paintings, entrance is covered the most luxurious marble and granite.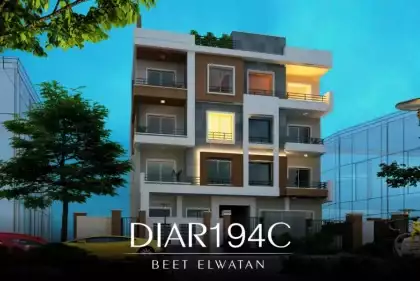 Last updated : 2023-02-06
Project Status :
Current Project
Facilities

Insulation

Entrance
Elevator

Garage

Aluminum isolation

Central Satellite

Conditioner Bracket

Connection Feed & Drain

Storage Room

Electronic gate

Visual Intercom

CCTV System
Show More
28 October 2020
Happy Mawlid Nabawi - Prophet Muhammad\'s Birthday .
---
Happy new year on the occasion of the birth of the Prophet for the year 2020 Diyar Company wishes you a happy Hijri year May God restore the Islamic nation with goodness and blessings With sincere regards, Diyar Real Estate Investment team