Mini compound consists of 2 separated projects,every project consists of 3 floors with 2 units in every floor.It's characterized by its extra services as swimming pool,gym,party hall,BBQ area and kids area.And a complete security system containing security service,security camera and electronic garage.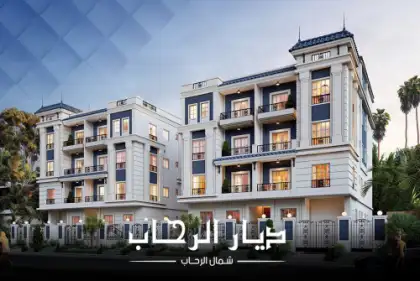 Last updated : 2022-08-24
Project Status :
Current Project
Facilities

Isolation

Entrance

Elevator

Garage

Aluminum isolation

Central Satellite

Conditioner Bracket

Connection Feed & Drain
Storage Room

Marble Ladders

Visual Intercom
CCTV System

Electronic gate

Pool

Gym

Festival Hall

Kids Area

Barbeque Area
Show More
01 July 2021
Choose from the best locations in each neighborhood
---
The third advice for your convenience while buying your apartment is that you contract with a company with many unique locations in each neighborhood because the multiplicity of choices and their uniqueness is always the basis of choice and this makes it easier for you to move and ensures you are close to all the services you are going to need in the future. In Diyar Real Estate Investments, the project site is always carefully selected to take into account the comfort of our customers and provide a location with a distinct residential and investment dimension with the greatest diversity of projects with the most distinguished sites in more than 10 neighborhoods in the fifth residential complex to ensure the most suitable choice for you.