Mini compound consists of 2 separated projects,every building consists of 3 floors with 2 units in every floor.It's characterized by its extra services as swimming pool,gym,party hall,BBQ area and kids area.And a complete security system containing security service,security camera and electronic garage.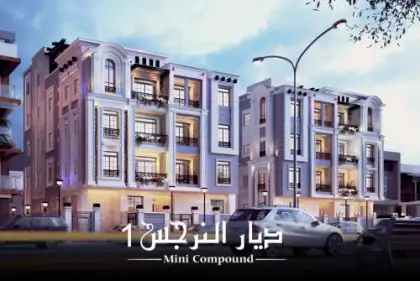 Last updated : 2021-03-28
Project Status :
Current Project
Facilities

Isolation

Entrance

Elevator

Garage

Aluminum isolation

Central Satellite

Conditioner Bracket

Connection Feed & Drain
Storage Room

Marble Ladders

Visual Intercom
CCTV System

Electronic gate

Pool

Gym

Festival Hall

Kids Area

Barbeque Area
Show More
15 September 2019
Now the first mini compound "Diar El Wattan" in Beit El Wattan district - 5th settlement.
---
Enjoy Diar El Wattan Compound's services: gym - swimming pool - celebration halls - security cameras - kids area - electronic garage's doors,with down payment starts from 10% and facilities up to 6 years call now 19053.